Advertised Selection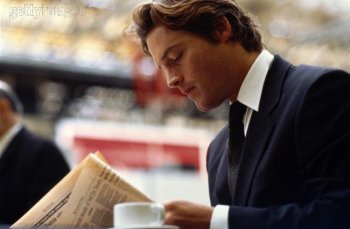 Our mission is to provide you with a strong shortlist of carefully screened candidates who have responded to tightly targeted advertising. This approach raises the profile of the position and enables us to reach a wide range of high-calibre applicants from across all sectors of the market.
The work we do here is carefully structured and is built on the following elements:
Defining client needs, job parameters and candidate profiles
Before starting an assignment, we carry out a comprehensive study of the client's business model, including corporate structures and culture, people 'chemistry' and commercial perspectives. We then define the job and the candidate profile – presenting them accurately and factually.
Drafting and placing advertising


The advertisement may be open or placed confidentially under our own house style – either way, we liaise closely with you, ensuring that the finished product positions your vacancy effectively and connects positively with target audiences. We advise on media selection and positioning and, if required, have the capability to produce end-to-end campaigns from creative concepts through to approved design. The position will also be placed on our web site, which attracts a wide range of enquiries both nationally and internationally.

Preparing the shortlist


We sift all applications carefully prior to interview, telephone screening where necessary to eliminate 'grey' areas on CVs and to establish communication skills. We then interview candidates thoroughly before submitting our short list in the form of objective candidate reports that detail career profiles and make an assessment of candidate suitability – we would also include an evaluation of personality traits through psychometric profiling – on a no additional charge basis.

Closure


If required, clients can draw on our comprehensive knowledge of market values for help in formulating an offer, which we can also present to the candidate and negotiate for acceptance.

References


Once a position has been accepted, we carry out painstaking reference checks to verify biographic and career details together with past performance.